Digital Energy Hub is established to stimulate businesses and organizations across the utilities sector.
Our goal is to accelerate the green transition and ensure a reliable and stable energy supply with new digital solutions.
There are many benefits to being part of our innovative office/hub environment:
We have been named the 'Digital Innovation Hub' by the European Commission.
Opportunity to access the Trusted Data Sharing Platform with all the innovative new digital tools from research to visualization, simulation and control.
Get access to Uni-Lab.dk, where new solutions and products can be tested in real environments: representative and scalable.
Daily network with other partners in Center Denmark: Energy Cluster Denmark, universities, Energinet (TSO) and DSOs, start-ups, small to large companies and public organizations.
Participate in light innovation processes in collaboration with DSOs and TSOs - e.g. Open Door Lab workshops.
Get close to matchmaking processes promoted by Energy Cluster Denmark.
Participate in new R & D and technology projects based on data-driven innovation.
Participate in technically inspiring events organized by Center Denmark.
Facilities and benefits
The desk space
Adjustable tables, office chairs, bookcase/partition
Power and Wi-Fi
Facilities in the office area
Access to Center Denmark Energy's Cockpit room
Showroom in the entrance where you can show your services, products and projects
3 meeting rooms at the address
Direct connection to the meeting center with a further 8 meeting rooms and a lounge area
Meeting rooms from 6 to 32 people
Printer and scanner compartments
2 toilets and cloakroom area
Small kitchen area with common living room, where we meet for networking and knowledge sharing
Staffed reception and waiting area for visitors
Canteen area that can also be booked for events (Additional fee for use of the canteen)
Possibility of parking in the nearby parking lot
Benefits included
The possibility of catering from the canteen to bring home-cooked meals
Caretaker; plants and building, cleaning
Monthly payment and only one month's notice
Price for rental
Rental model, project seats: DKK 2,500 per month
Frequency: 2 days a week
Flexible use - Shared seats
Rental model, fixed seat: DKK 3,500 per month
Frequency: Full time - Fixed seat
One-time payment for establishment: DKK 10,000 per seat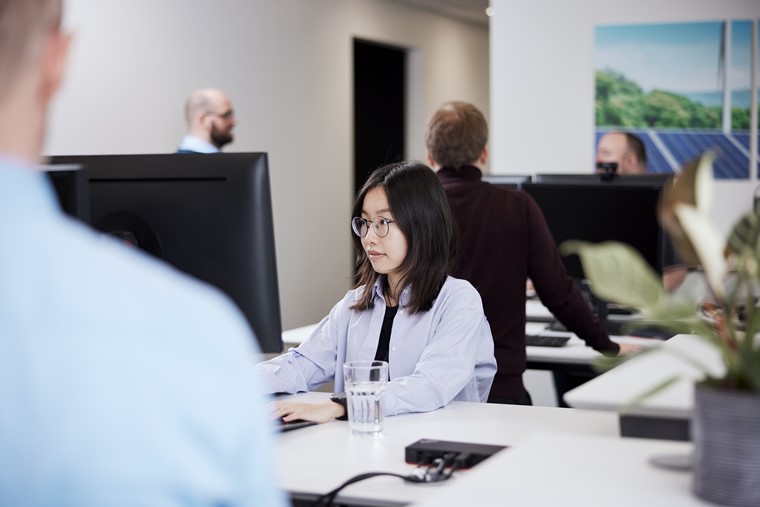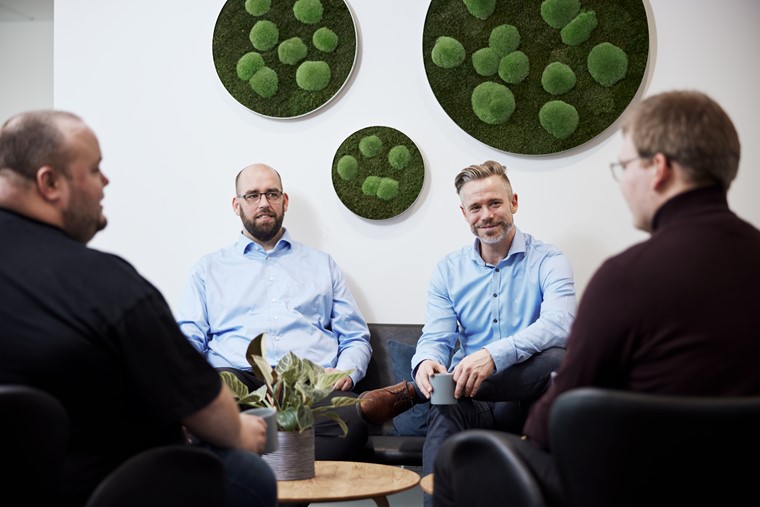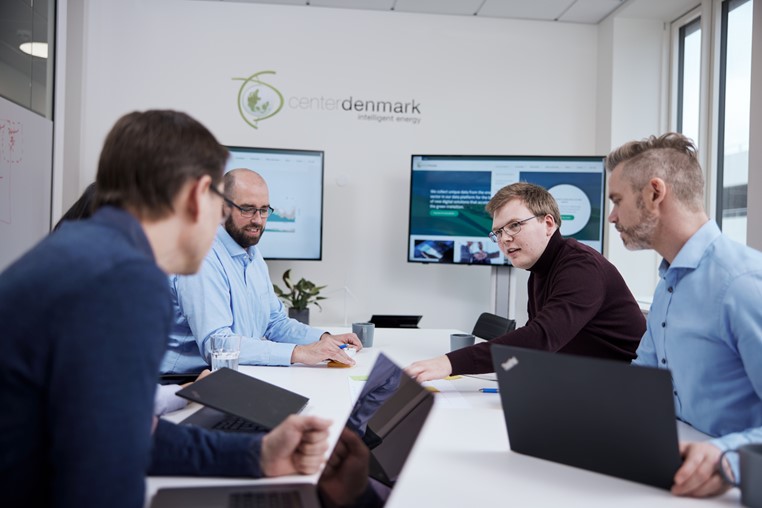 Do you want to know more!
Call tel. 23 40 86 12 and request a meeting with a tour where we can explore the possibilities between your company and what we offer in the Digital Energy Hub.
Or send an email with your request;
Location
Vendersgade 74, 7000 Fredericia
The office community is located in Fredericia - the center of Denmark. The office is only 1.5 km from Fredericia train station, close to Fredericia railway station and the E20 and E45 motorways and with a beautiful view of the Little Belt.