Center Denmark is embarking on a major research project
12. May. 2021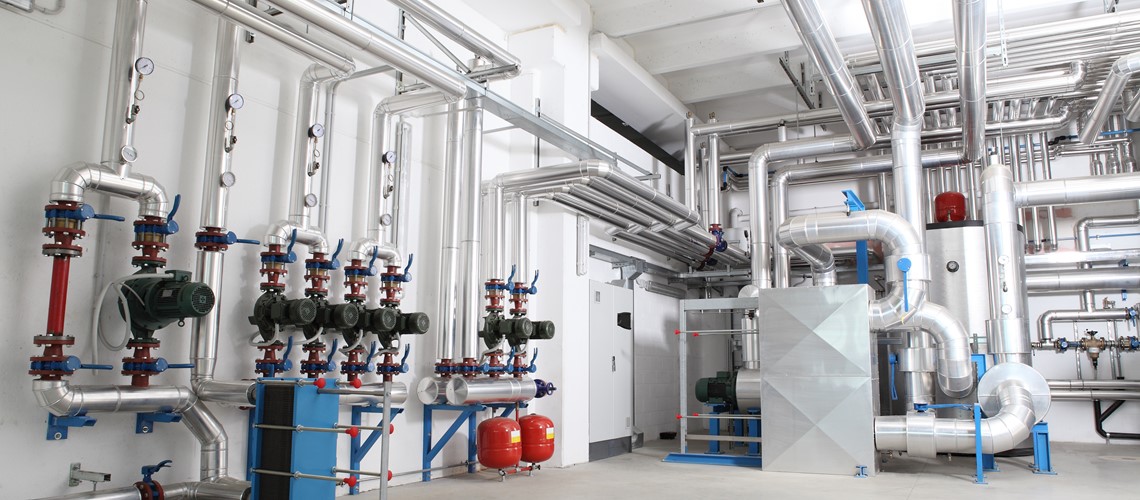 Center Denmark is embarking on a major research project
Center Denmark, a nationwide center for digital infrastructure, is now entering the digitization project HEATman. The project aims to digitize and optimize the district heating system.
About 64 percent of all Danes use district heating.
But because the district heating network today is not connected to anything other than itself, there is an enormous potential for digitizing the district heating network and control systems from heat production over sector switching to the heat consumption of the individual customer.
However, that work requires a solid, digital platform. In order for the systems to talk to each other, large amounts of data are needed, and a platform that can handle them.
And this is how the project gets now:
Center Denmark, which is a center for digital infrastructure, joins the project, and with it, the center draws heavy digitization competencies.
"We are super excited to be a part of the HEAT4.0 project. The agreement with the Innovation Fund means that we can bring together the two flagship projects Flexible Energy Denmark and Heatman under the Innovation Fund, and in this way, we are well on our way to ensuring the continuity of our research that Center Denmark is created to support, "says Director of Center Denmark, Søren Skov Bording with reference to another digital supply project, Flexible Energy Denmark, which aims to connect the electricity sector and the heating sector.
He points out that the center is a link between Danish, green research and business that is interested in green transformation. It fits right into HEATman, the director believes:
"The digital platform we are developing for HEATman will connect the district heating companies digitally with universities and commercial partners. It is a new way of thinking, but thinking that benefits us all, "he says.
Also in the current steering group, the agreement brings joy:
"This is an area where large amounts of energy and thus CO2 can be saved. But it requires that we develop technology to "connect" the district heating network so that all information is gathered in one place. We lack the chrome-plated overview today, "says Helge S. Hansen, chairman of the steering group in HEATman, and head of heat supply for one of the project participants, TREFOR Varme.
In total, there are today about 400 district heating companies and 60,000 kilometers of pipeline. Each company is solely responsible for its own production, which means that all knowledge and information about optimization and consumption is gathered in many different companies.
Other partners in the project are NIRAS, Hillerød Varme, Danfoss, Logstor, Kamstrup, EMD International, Enfor, Neogrid, Dansk Fjernvarme, Leanheat (Finland), DTU, Aarhus University, DESMI and Brønderslev Forsyning.
The project is supported by the Innovation Fund.
For further information please contact:
Søren Skov Bording, director of Center Denmark: tel. 23 40 86 12
Helge S. Hansen, chairman of the steering group in the project, and head of heat supply for TREFOR Varme, 26 88 34 20
About Center Denmark
Center Denmark was founded in 2018 by EWII, the Technical University of Denmark (DTU), and initiator and businessman Henrik Thorsen. It functions as an independent, self-governing company with the main purpose of establishing a framework for promoting research, development, testing and demonstration in connection with the transition to a fossil-free, green society, as well as supporting green innovation.
www.centerdanmark.com