Sector-Coupled Data – Triangle Region
27. jan. 2023
The dataset contains aggregated electricity and district heating consumption in kWh together with various weather parameters i.e., temperature, wind speed etc. in the Triangle Region.
Geographical location: Triangle Region of Denmark
Author: Center Denmark (https://www.centerdenmark.com/) in the Digital Energy Hub project
Data source:
TREFOR El-net (https://www.trefor.dk/elnet/)
DMI (https://www.dmi.dk/)
Datasets included as building blocks:
Data sensitivy: Anonymized
Click to request access to the dataset
Notes:
Date and time format for the datasets follows the ISO 8601 standard.
A validation rule contains a formula or expression that evaluates the data in one or more fields and returns a value of true or false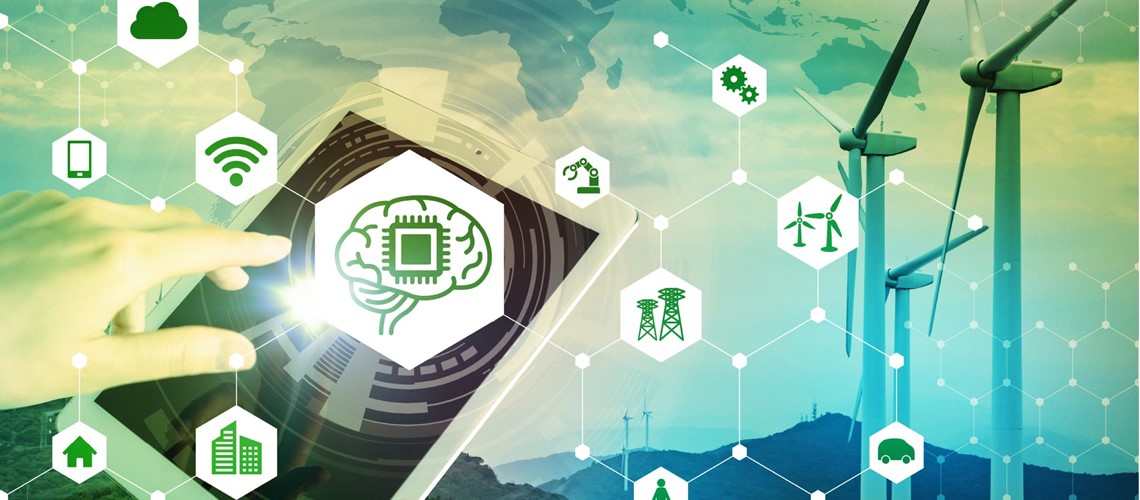 General information
| | |
| --- | --- |
| Name | SectorCoupledDataTriangleRegion |
| Unique Key | uuid |
| Time Column | timestamp |
| Resolution | PT1H |
| Update Frequency | PT1M |
| Dataset Published |   |
| Data From | 2021-11-01 |
Data Sensitivity
Data Sensitivity

Anonymized

Techniques

Pseudonymization, aggregation, dominance checked.

Pseudonymization column

uuid,

station ID,

Aggregation column

heating consumption

Aggregation method

Aggregated geographically in clusters of 20.

Dominance column

heating consumption

Dominance method

No buildings exceeding 25 percent of the total population.
Timestamp
| | |
| --- | --- |
| Name | timestamp |
| Description | A date and time are shown in UTC. |
| Comment | Timestamp column is representing the date and time in ISO 8601 format: YYYY-MM-DDTHH:MM:SS. |
| Data Type | Timestamp |
| Unit |   |
| Example | 2021-12-01T00:00:00 |
| Validation Rule | Always represented in full quarter-hours, i.e., minutes are either 00, 15, 30 or 45. |
UUID
| | |
| --- | --- |
| Name | uuid |
| Title | UUID |
| Description | Pseudonymized ID of an address. |
| Comment | A universally unique identifier (UUID) is a 128-bit label. |
| Data Type | string |
| Unit |   |
| Example | d8c3694d-0203-4996-89e8-452e4a5d592d |
| Validation Rule |   |
Station ID
| | |
| --- | --- |
| Name | station_id |
| Description | Pseudonymized ID representing a DMI weather station. |
| Comment | The Station ID column is a categorical variable. The Station ID column has a cardinality of 3 and contains the following categories: 3a8b14af, e22f3e0d, e6a94c27. |
| Data Type | string |
| Unit |   |
| Example | e22f3e0d |
| Validation Rule | 3a8b14af, e22f3e0d, e6a94c27 |
Value
| | |
| --- | --- |
| Name | active_power_consumption |
| Description | Aggregated electricity meter measurement values. |
| Comment |   |
| Data Type | decimal |
| Unit | kWh |
| Example | 0.3 |
| Validation Rule |   |
| | |
| --- | --- |
| Name | temp_mean_past1h |
| Description | The latest hour's mean air temperature measured 2m over terrain. |
| Comment |   |
| Data Type | decimal |
| Unit | Degree Celsius |
| Example | 5.1 |
| Validation Rule |   |
| | |
| --- | --- |
| Name | wind_speed_past1h |
| Description | The latest hour's mean wind speed measured 10m over terrain. |
| Comment |   |
| Data Typedecimal |   |
| Unit | m |
| Example | 0.7 |
| Validation Rule |   |
| | |
| --- | --- |
| Name | humidity_past1h |
| Title | Mean Humidity |
| Description | The latest hour's mean for relative humidity measured 2m over terrain. |
| Comment |   |
| Data Type | decimal |
| Unit | Degree Celsius |
| Example | 90.0 |
| Validation Rule |   |
| | |
| --- | --- |
| Name | radia_glob_past1h |
| Description | The mean intensity of global radiation in the latest hour. |
| Comment |   |
| Data Type | decimal |
| Unit | W/m2 |
| Example | 0.0 |
| Validation Rule |   |
| | |
| --- | --- |
| Name | forward_temperature |
| Description | The Forward Temperature of the district heating meter water supply. |
| Comment |   |
| Data Type | decimal |
| Unit | Degree Celsius |
| Example | 60.9 |
| Validation Rule |   |
| | |
| --- | --- |
| Name | return_temperature |
| Description | The Return Temperature of the district heating meter water supply. |
| Comment |   |
| Data Type | decimal |
| Unit | Degree Celsius |
| Example | 43.1 |
| Validation Rule |   |
| | |
| --- | --- |
| Name | heating_consumption |
| Description | The heating consumption of the district heating meter water supply. |
| Comment |   |
| Data Type | decimal |
| Unit | kWh |
| Example | 1.0 |
| Validation Rule |   |
| | |
| --- | --- |
| Name | flow_rate |
| Description | The Flow Rate of the district heating meter water supply. |
| Comment |   |
| Data Type | decimal |
| Unit | l/h |
| Example | 60.0 |
| Validation Rule |   |
| | |
| --- | --- |
| Name | volume_consumption |
| Description | The Volume Consumption of the district heating meter water supply. |
| Comment |   |
| Data Type | decimal |
| Unit | m3 |
| Example | 0.023 |
| Validation Rule |   |